Appetiser or just "tasting" was a training course within Erasmus + programme which UnBounded, z. s. simply could not miss! As part of our activities we have already visited several seminars for Erasmus +  applicants on the ground of the Czech National Agency facilitating the realization and organization of a wide range of projects across the spectrum of Erasmus +, in the The Centre for International Cooperation in Education. Thanks to perspective and active collaboration of local staff and our inquiries we were offered the opportunity to attend and experience the Appetiser training course in Athens, Greece.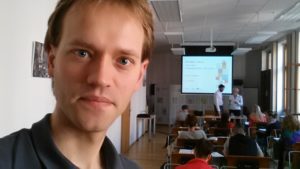 We just jumped into it!
And why? The training course is primarily intended for organizations working with children and youth who have little or no experience with running projects for their own activities. And what benefits did the presence in this project bring to me? Of course I will not mention that strong positive experience and motivation from the international Youth in Action program!
The aim of this project was to introduce participants the functioning of Erasmus + programme, to show how international youth projects are held, to share experiences and ideas, to explore and reflect the possibilities of supporting the ideas of organizations working with children and youth, to encounter examples of successful projects and of course to represent yourself and your organization.
Training course and its benefits
The great advantage of these projects is that they are largely covered by the European Union budget and thus available to people with difficult financial situation. Accommodation and food were covered and the travel expenses were paid from 80 % by the The Centre for International Cooperation in Education. Of course if you want to visit the monuments or restaurant in the streets of Athens you pay for it. But the necessary expenses are paid back (may differ from country to country).
I see that as one of the best feature of these projects – you will definitely meet really different people. Projects are mostly written with the emphasis on inclusion, ie. integration of people with specific needs. One of the frequent barriers may be the lack of finance which the European Union tries to minimize.
Most programs are prepared on the basis of non-formal education and personality social development (link is in Czech only unfortunately) of the participants.
How to get into the project?
Submission of the application is surprisingly simple. Unbounded, z. s. has a profile on the SALTO web portal. The mentioned training course was listed on the portal and we submitted an application through easy communication channel on the website. The application required basic knowledge of English, a brief description of the organization, motivation for the project, and future benefits for the organization.
After the deadline of submissions it took some time to hosting Greek National Agency to select participants. But anyway, after a short time a Greek coordinator sent an informative email about approval, more detailed information about the project and so-called Infopack for participants mentioning what to take with you, what not to forget, how to get there, etc…
The course
The training course itself was held for 5 days from Monday till Friday. The content of the project was hard and stunning, the topics were quite demanding but very enriching. The program started Every day at 9:15, a break or "coffee break" took place from 13:00 to 15:00 and the afternoon program was usually from 15:00 to 19:00 with breaks for coffee or sweet snack. The advantage of breaks is that they are space for "chit chat" 🙂 Free chatter about our interests which could have a form of a real "omnipresent" reflection.
I think that this is one of the important benefits of participating in these projects; a feeling of belonging to an international group, spending time together and opening up the topics that "burn" us (eg. employing young people in the labor market, logistics in Finland, marriage in Turkey, financial support for environmental issues, volunteering and much more).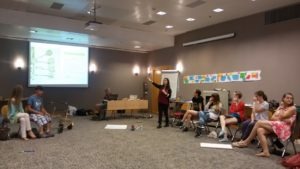 The project was conducted under the leadership of 2 trainers from Lithuania and Turkey and a coordinator from the Greek National Agency. Nearly 30 participants from 15 countries in the European Union, Norway, Iceland and Turkey participated in the project.
Participants came from different backgrounds, cultural traditions, were of different age and with different levels of English. The specialty of Erasmus + is also an inclusion priority. So there was no surprise that the project was attended by a blind person and a disabled person both requiring a personal assistant. However the program was not interfered and the ideas and principles of the Erasmus + program became even more important.
What have we ultimately learned?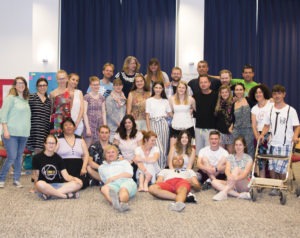 We were all excited, hungry for information and creating partnerships between organizations. Prior to the project participants maybe had different professional expectations but I suppose they had similar personal expectations.
"It was a useful project, I enjoyed it a lot." J.
"I am about to attend another project soon." H.
"I am looking forward to use the knowledge of this project." P.
"It was an incredible first experience with European projects!" K.
We have learned a pile of information about the Erasmus + program, created new friendships which may continue and gain new contacts which gained a human face and did not ultimately represent just an impersonal email or telephone number.